By the time you're reading this, I'll be en route to a Great Big City to see my son in a play. I'll go by car and bus and train and no doubt cab and maybe even subway. Thus, our Friday Five.

1) What was the mode of transit for your last trip?
Car, I travelled yesterday to collect a new (second hand) car. It is a cheap runabout really with a small engine making it fuel efficient, perfect for the small rural journeys I need to make. We have a big car for longer trips.

2) Have you ever traveled by train?
Yes, quite a lot, all of Christopher's hospital appointments were easier to reach by train than car, we would catch a train into the centre of London and then take the tube to South Kensington. On a more fun note when Tim and I first met neither of us drove, and so we would go for days out by train. My children all use trains to get home from University, student railcards and a good railway system make it easier for them.

3) Do you live in a place with public transit, and if so, do you use it?
Yes we are served by two railway stations and a regular bus route, and yes I do use it when I can. I have also started to do more walking and even cycle when I can; U believe in staying as carbon neutral as possible!

4) What's the most unusual vehicle in which you've ever traveled?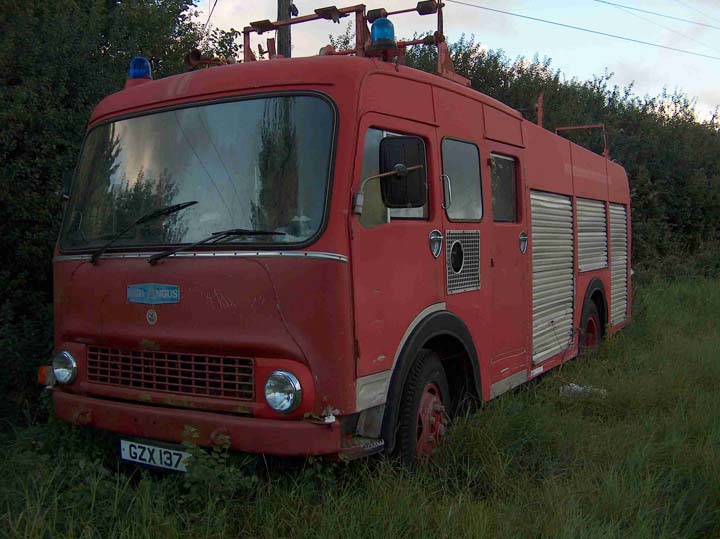 An old fire engine; my step-father bought it at auction when we lived on a pig farm for pressure washing the sheds, during the 70's we lived in an area that was being terrorised by an arsonist who was setting light to farm buildings. Our neighbours raised the alarm one day and we reached their property before the fire brigade. We dashed across a field and over a wooden bridge which collapsed behind us. It is a journey I won't forget quickly. The barn was saved!

5) What's the next trip you're planning to take?
The next long trip I am planning to take will either be toSheffield to hear my daughter play, or to Lancaster to watch my son in a play! I guess it's a mum thing!