Will smama over at Rev Gals says; Alright, so I'm dropping by for a brief return stint as contributer. Please, hold down the applause (also please don't forget NOT to cut and paste this part).... (sorry couldn't resist)
Parishioners pushing for carols before you digested your turkey?
Organist refusing to play Advent hymns because he/she already has them planned for Lessons & Carols?
Find yourself reading Luke and thinking of a variety of ways to tell Linus where to stick it? (Lights please.)
Then this quick and easy Friday Five is for you! And for those of you with a more positive attitude, have no fear. I am sure more sacred and reverent Friday Fives will follow.
Please tell us your least favourite/most annoying seasonal....
1) dessert/cookie/family food
.
Well traditionally we eat turkey at Christmas here in the UK- and then keep eating it- finally it gets made into soup- my least favourite food has to be "Christmas leftover soup"...It is not that I don't like the soup itself, but making it year after year- a family tradition often has me craving junk food!!!
2) beverage (seasonal beer, eggnog w/ way too much egg and not enough nog, etc...)
Cheap and nasty sherry- we seem to have a thing about cheap sherry at Christmas, and it is often inflicted on unsuspecting folk in the name of hospitality.
3) tradition (church, family, other)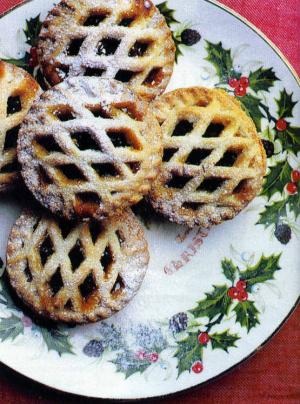 Endless and often pointless social functions where weary ministers are supposed to appear fresh and smiling, ready to eat yet another rock hard mince pie and drink warm tea....arrgh
4) decoration
Tacky shiny things hung from ceilings....arrgh...again...
but worse still are these:
Have we gone mad?????
5) gift (received or given)
.
Ah the easy one: please do not give me pointless smelly stuff, powder, bubble bath etc...I have a collection ... it is dusty and unused- occasionally I give it away to sales/ charity raffles- but I can be guaranteed to win the **** stuff back again!
A good alternative for that difficult to buy for person.... how about something like this;
BONUS: SONG/CD that makes you want to tell the elves where to stick it.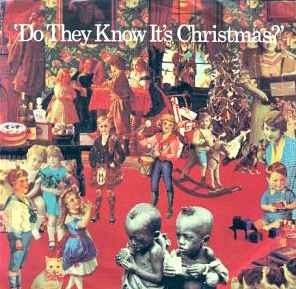 Band Adi's "Do they know it's Christmas?" Not sure why it drives me mad- I think it is the sentimentality of the lyrics- yes it raised awareness, but now it serves to make us smug- and we can't afford to be smug!
Thanks Will Smama, I needed to get that out of my system... and now, on with advent!!!
To finish;
Our Father Christmas,

who art in Walmart/ Asda ( delete as appropriate),

hallowed be thy games.

thy new releases come,

thy videoing be done,

in Nicam as in mono;

give us this day our daily e-mails,

and forgive is for not spending enough,

as we forgive those who spend too little on us;

lead us not into Oxfam,

but deliver us from charitable giving;

for thine is the DVD,

the widescreen and the game boy,

forever and ever…..